The client needed a room that acted primarily as a therapy room for their counselling sessions. However, it also needed to double up as a family space for their children alongside a hot tub which was to be installed later in the year.
We installed the base on a specialised piling system in order to avoid damaging the surrounding trees from excavation. This required a lot of structural consideration.
Alongside this, as the client desired a large window looking out onto the lagoon, we needed to reinforce this side in order to protect it from harsh winds.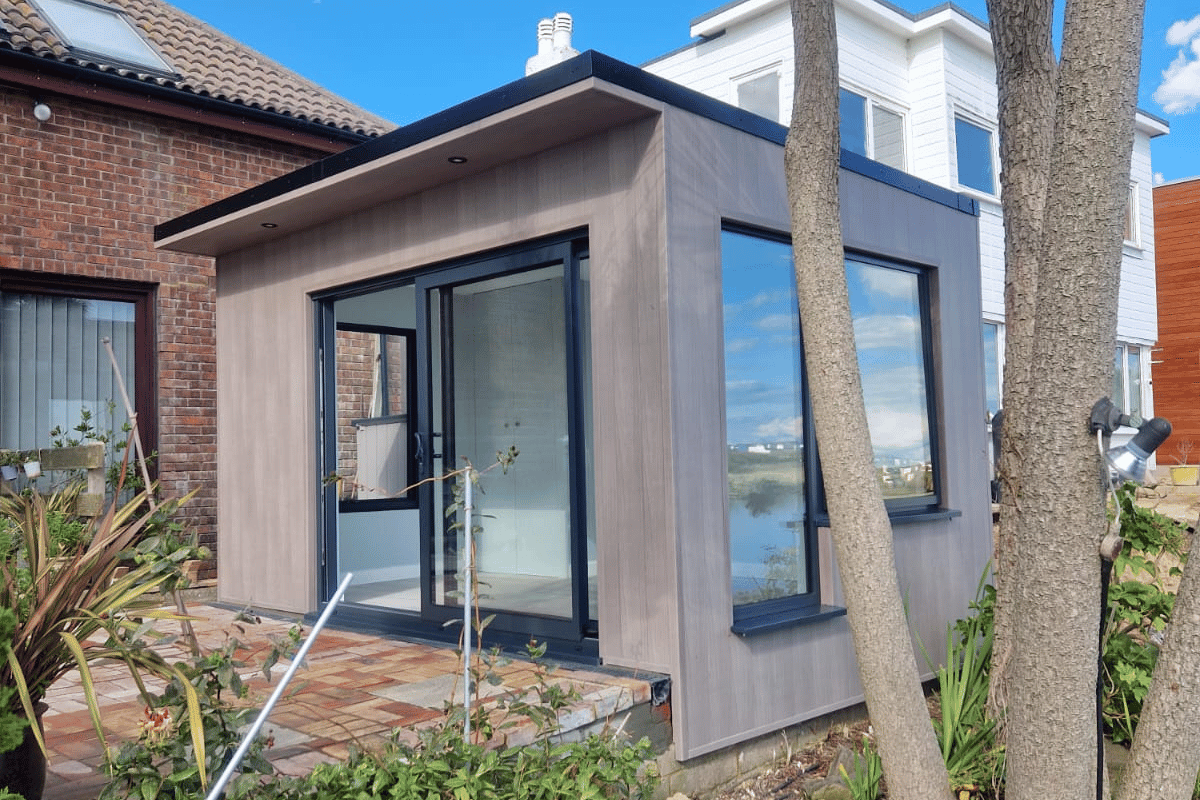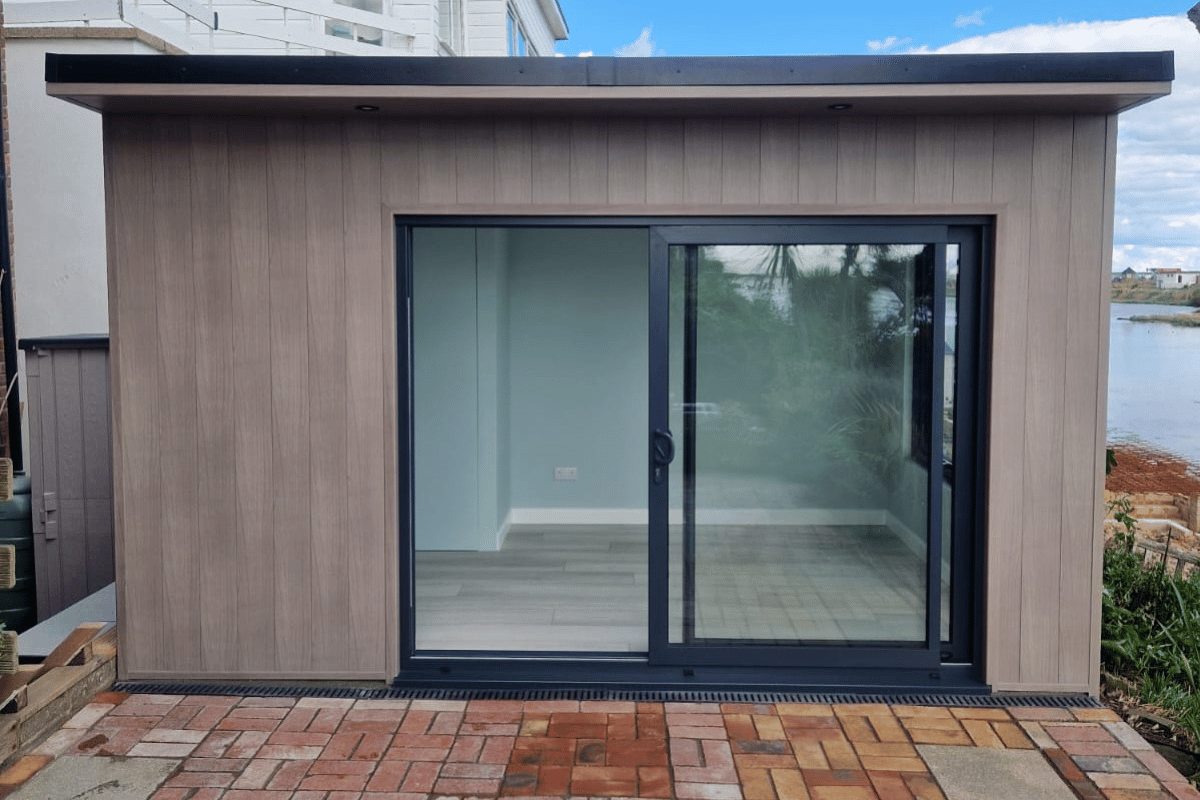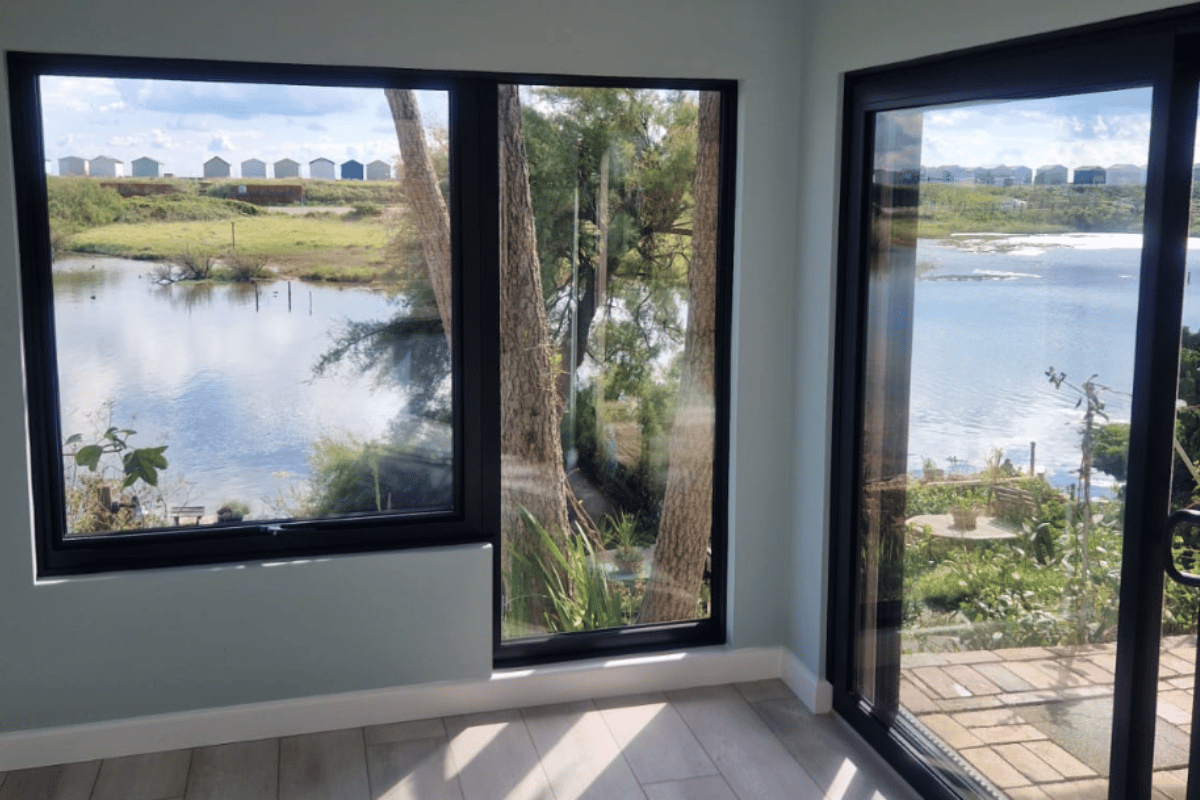 Full Electric Installation

Other projects
Whether you're looking for design ideas, an estimate of how much your garden room might cost, or just being nosy,
Looking to design something a little more… different?
Our expert team are here to walk through your requirements and discuss how to make your own garden room just that little bit more special.