Planning permission is an ever-present concern during any project. However, this shouldn't put you off following your dream.
With many of you now knowing the countless benefits of having a garden room, it's only natural to feel excited. You're already imagining the architectural design, what interior décor you'd like and the times you'll spend relaxing in it.
Whether you're thinking about a home office, gym, studio, or man cave, it's important to first check whether you need planning permission. In reality, where you live, the room's positioning and size, and its intended use all impact what planning and building regulations you need to follow.
Do I need planning permission for a garden room?
Generally speaking, garden rooms do not need planning permission. This is because most garden rooms are technically 'outbuildings.'
You'll be able to build a garden room as so long as you:
Have permitted development rights at your home
Comply with building regulations.
You might not have permitted development rights if your home is:
A listed building
In a designated area (such as a National Park, conservation area, or World Heritage site)
If any of these apply to you, or you're not sure if they do, contact your local authority and apply for planning permission.
Garden rooms in the South
Whether you want a garden room in Hove, Horsham, Hazelmere or further afield, we are here to help. Your bespoke garden room dream could be next!
Can I construct a garden room under permitted development?
If you would like to construct your garden room under permitted development, you will have to make sure it meets the following criteria:
It's not constructed in front of your home.
The total area of all extensions, sheds, and outbuildings (including your garden room) is no more than 50% of the total area of land around your house.
It's a single story.
There are no verandas, balconies, or raised platforms.
It's at least 1m from any boundary.
If it is within 2m of a boundary, the maximum height is 2.5 meters. If it is further away, it can be up to 4m high.
Importantly, if you ever plan to sleep in it or use it as a guest bedroom, you will need to apply for planning permission and comply with building regulations.
Can a garden room classify as a mobile home?
It may seem like a tempting option to avoid submitting a planning application by instead building a mobile home. However, a garden room doesn't typically classify as a mobile home.
Designers create mobile homes to be movable and construct them to meet specific standards for safe transportation.
Conversely, garden rooms are usually fixed structures and are built to the same standards as other types of buildings. They are best suited as long-lasting permanent structures that create luxury additional space for your home.
Always seek the advice of your local planning department if you are hoping to designate your garden as a mobile home. There could be serious consequences for you and your project if you fail to comply with the relevant planning rule.
Do building regulations apply to garden rooms?
Building regulations ensure that a new building is safely designed and is energy efficient. To ensure that your garden room is compliant and safe, it needs to have:
Solid foundations and structural stability
Good insulation and ventilation
Adherence to fire and electrical safety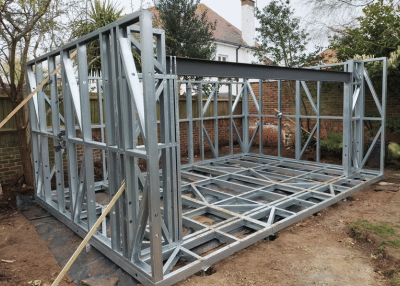 Electrics and plumbing need to follow Building Regulations (Part P) and require professional installation and a certificate of completion. If you ever plan on selling your house, you'll need to possess the correct certificates to do so.
You don't usually have to apply for specific Building Regulations Approval for garden rooms if the floor will be less than 15m², it is not attached to your main home and:
It does not include sleeping accommodation.
Is constructed largely of non-combustible materials.
Even if the floor is between 15m² and 30m², you won't usually have to apply for approval so long as it follows these rules but is more than 1m from any boundary. The exception to the 1m rule would be if the structure is constructed using predominantly non-combustible materials.
At Castle Garden Rooms, our team of skilled tradespersons ensure that all installation elements of the process run smoothly and have a lasting finish.
Looking for something more substantial?
Garden rooms are great, but have you considered building something bigger? Our partner firm Castle Construction specialises in large-scale residential projects that transform homes into beautiful, practical spaces.
If you're looking for more than just a garden room or garden office, why not look at some of their completed projects?
Will my garden room's use affect what planning permissions I need?
The intended use of your garden room will determine what permissions you need. Your permitted development rules cover uses that are 'incidental' to the main dwelling.
'Incidental' means a minor accompaniment to the house (i.e. a room providing extra space). For example, using the space as an office to work independently would be considered incidental.
However, if you plan to use the space to operate your business, meet clients and hold appointments, you will need to apply for planning permission. This is mostly due to the fact that it will affect your neighbours. Remember, this also applies to using the space as additional sleeping accommodation.
If you are unsure whether the intended use of your garden room would require planning permission, contact your local authority. Otherwise, they may require you to submit a retrospective application for planning permission and, if denied, would mean taking down your beautiful garden room.
What materials are Castle Garden Rooms made from?
We construct all of our garden rooms with light gauge steel and aluminium cladding. Importantly, these are both non-combustible materials, making them perfect for a safe, durable, and long-lasting garden room. Steel frames are also very strong yet flexible, an ideal material for versatility in terms of design.
Neighbours will always talk about a garden room that is designed with architectural brilliance and constructed from high-quality materials. That is why we have an architect on our team who can help you to achieve an outstanding garden room, brilliantly designed.
Well-versed in the specifics of planning permission and building regulations, our architects will design a garden room that maximises the use of space and materials in consideration of whatever planning regulations apply to you.
Garden rooms are generally straightforward and accessible when it comes to planning permission. They also provide an exciting process for adding space to your home.
Understanding these steps in this blog will enable you to get it right the first time, allowing you to begin your journey to enjoy your beautiful new garden room.
Whatever your circumstances, we can certainly assist. Talk to us today about your garden room plans by calling us directly on 
01273 006648 or sending us a direct enquiry.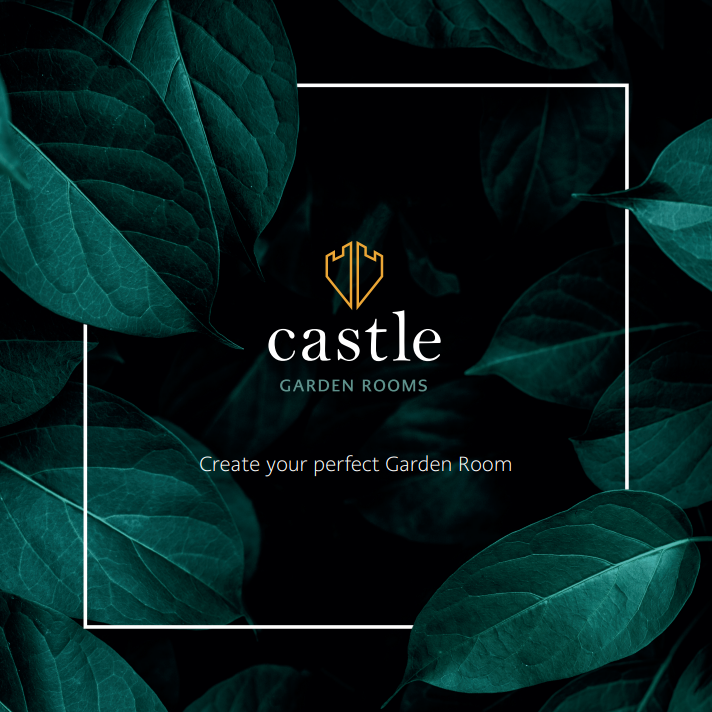 For you to read at your leisure
Filled to the brim with fantastic ideas and suave finishes for your garden room. Why not download your own copy today and browse our wide range of finishes to see how you could really personalise your garden room?