With the ever-increasing enthusiasm for garden rooms, we thought you might be interested to hear about some of the benefits that one can offer. Whether you're thinking of a home office, gym, studio or man cave, most of these benefits are universal.
In this article we'll explore just five of the benefits we frequently hear about from our clients. You may be considering some of these already, some may be a complete surprise and perhaps you have your own ideas about the value a garden room can bring.
Whatever the case, we'd love to hear your thoughts. So, please read on and let us know your reasons for wanting a garden room!
1. Cost-effective additional living space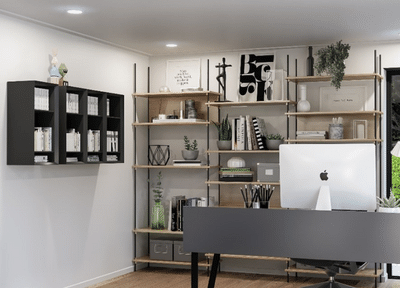 You may love your home but maybe you are longing for that little bit of extra room. But moving house is most likely not going to be a viable solution.
For starters, moving house can be both expensive and stressful. After all, there is the uncertainty of being in a chain, looming estate agent and solicitor's fees, and stamp duty to consider.
Perhaps you are already close to great schools and have lovely neighbours. You might be near to friends and family or simply do not relish the thought of the upheaval of moving.
A garden room can solve your additional space needs whilst eliminating the expense and hassle that a move can bring.
Garden offices in the South
Whether you want a garden office in Hove, Horsham, Hazelmere or further afield, we are here to help. Your bespoke garden room dream could be next!
2. Health benefits
The COVID-19 lockdowns highlighted to many people that spending too much time in the same space can be detrimental.
To counter this, leaving the confined space of your home and instead spending time in a garden room can prove positive to both your physical and mental health. Not only does a garden room give you a break from the bustle of daily life, it also acts as your own garden sanctuary.
It doesn't matter if you use it as a home office, gym or a place for yoga practice. Garden rooms can provide a peaceful and tranquil space to reduce stress, improve creativity and boost morale.
3. Versatile multifunction space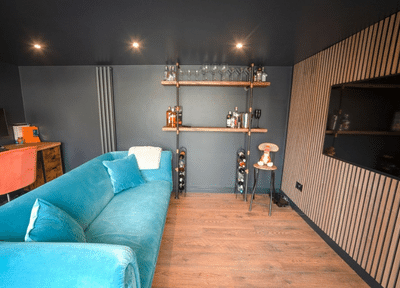 Unlike a kitchen or loft conversion which generally has only one purpose, a garden room can be used for many different reasons.
You might start out needing a spacious playroom for young children. As they grow, you can then repurpose your space as a gym and then later a teenage hangout.
Alternatively, perhaps you start with a home office in mind. You might later decide that a bar and snooker table are higher up your list of priorities and start adjusting.
Either way, you can adapt your garden room over time and arrange to have multiple uses simultaneously. Remember – your room, your rules!
For more ideas on how to use your space, check out our blog on Five Amazing Uses for a Garden Studio.
Looking for something more substantial?
Insulated garden rooms are great, but have you considered building something bigger? Our partner firm Castle Construction specialises in large-scale residential projects that transform homes into beautiful, practical spaces.
If you're looking for more than just a garden room or garden office, why not look at some of their completed projects?
4. Increased property value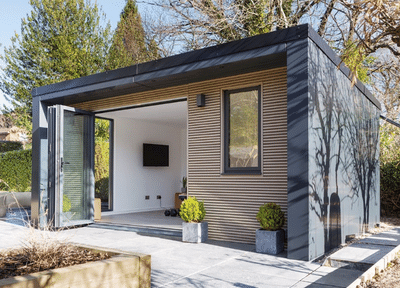 Most property experts agree that adding a garden room to your home will increase the value of your property. This is especially the case if it is well-designed and constructed.
The closer your garden room is to resembling a room like any other in your home, the more value you will add.
In a property market that is less buoyant than in recent years, the addition of a Garden Room is often a key differentiator between similar properties on the market. Vitally, this will help to attract those all-important buyers.
5. Connection with nature
A garden room offers a great way to connect with nature and enjoy the beauty of your garden 365-days a year.
Regardless of the weather, you will have a comfortable and cosy space to relax, read a book. Or you could have a cup of tea while enjoying the view of your garden.
Whether you are a keen garden enthusiast or just enjoy being outdoors, your garden room can offer you a completely different view of your garden. This will give you much more opportunity for enjoyment.
Where can I find out more?
If you'd like to talk to us about how you would benefit from a Garden Room, please don't hesitate to get in touch.
Call us directly on 01273 329965 or send us a direct enquiry to kickstart your ideas today.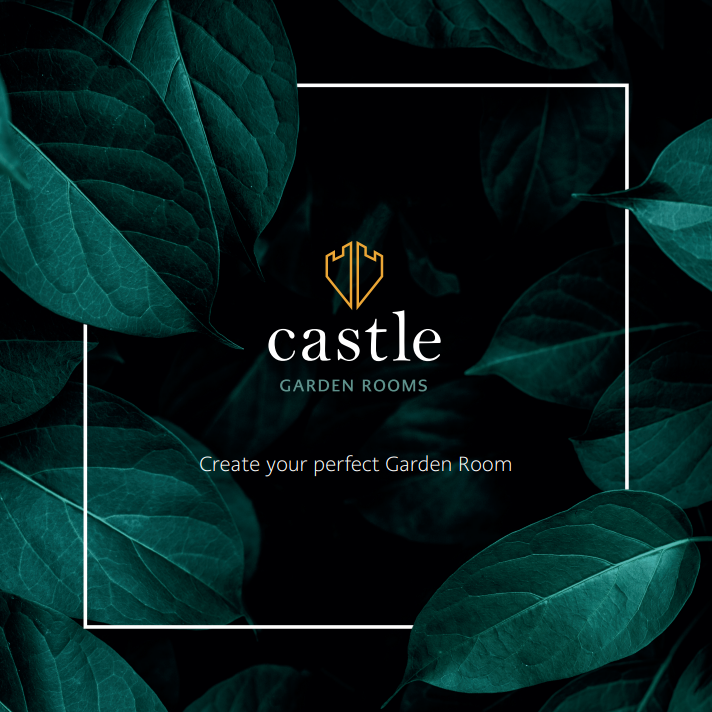 For you to read at your leisure
Filled to the brim with fantastic ideas and suave finishes for your garden room. Why not download your own copy today and browse our wide range of finishes to see how you could really personalise your garden room?