When it comes to building your dream insulated garden office, let's be honest, the insulation part probably hasn't featured in those dreams. While not the most exciting topic to bring up at the dinner table, insulation is a hotly debated thing (excuse the pun).
Whether it's ensuring your garden office is warm and cosy in the winter, or staving off the baking heat of all two weeks of our Great British summer, insulation is critical. But why is this the case and is insulation really necessary?
The true value of an insulated garden office
Many people see a wide, spacious home office as the epitome of home working. But if you've ever been in an open-plan space, it can sometimes feel cold when you're sat working for extended periods of time. The reason for this might be down to insulation.
Modern building practices favour stuffing wall and ceiling cavities to the brim with insultation when building a new house or extension. And it's this insulation that makes a huge difference, particularly when it comes to a free standing structure such as a garden office, which stands on its own in the garden and, like a house, can be exposed to the elements on all 4 sides.
Insulation acts as a barrier to heat exchange, creating a heat-resistant layer much like wearing a jacket traps heat around your body. This layer traps heat in the winter, but also reduces the effects of heat from the sun in the summer.
Older houses, stone cottages, and even garden sheds can feel distinctly colder than modern houses in the winter, and that's mainly down to having extremely thick walls but relatively little insulation.
In the same way, a well-insulated garden office will feel much warmer and crucially retain heat much better than an uninsulated one. With energy prices rising at unprecedented rates, proper insulation will not only keep you warm, it can also save you thousands of pounds further down the line.
Garden offices in the South
Whether you want a garden room in Hove, Horsham, Hazelmere or further afield, we are here to help. Your bespoke garden room dream could be next!
Insulated can mean less maintenance
Some garden office providers offer off-the-shelf garden rooms which are cheap and can last a good number of years. These are great if you are looking for a temporary space, but there is a reason they are cheap. Two large drawbacks of these types of garden rooms are damp and mildew which are both unsightly and damaging not only to structures, but potentially your health.
Damp in particular can be caused by a number of things, including:
Lack of insulation or inadequate insulation, including cavity wall and roof insulation
Gaps within the build that create draughts and cause warm air to escape too quickly
Poor ventilation which allows moisture-rich air to build up but not escape
Nooks and crannies that allow moisture to build up and condense into water droplets
Single glazing that doesn't effectively retain heat
Poorly insulated water pipes
Insulated garden offices circumvent all these issues by providing permanent structure finishes.  To make things easy, our insulated garden offices are built with a maintenance-free steel frame which is guaranteed for 20 years. Coupled with our standard solid concrete base with an underlining, these elements prevent rising damp. We also ask an architect and structural engineer to draw up and review each garden room to future-proof the build. They will take into account factors like the location of the garden room and the soil type and advise on the best ways to ensure your space is durable.
We include a 10cm-thick mineral wool to trap heat, and an additional 5cm insulative board to exclude moisture. This is all sandwiched neatly and out of sight between the internal plasterboard and external weatherproof aluminium cladding.
Lastly, for ongoing damp exclusion, we install a sleek, energy-efficient electric heating panel to warm your garden office up on the darkest winter nights.
Through all of this, we're able to minimise the risk of dampness affecting your garden office. While you may need to wash down the external cladding every few years, the structure itself will remain sound and insulated for decades to come.
Insulated garden offices offer longer-term flexibility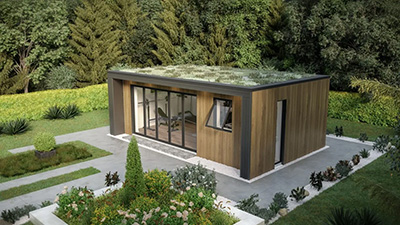 You might be using your garden room as an office today, but that may not always be the case. Garden rooms and offices can be converted to virtually any use that you have in mind. That's why we always encourage our garden room clients to think of the future.
If you have young children, the room could one day become a den or a study space. If you choose to add plumbing, an insulated garden office can easily become a guest bedroom, mini-annexe or entertainment area. Something as small as a tap on the side can offer hosepipe access for any keen gardeners. Some uses do require planning permission, but the long term benefits could be well worth the application process.
One use rising in popularity is for golf fans. When it comes to work and play, you can create a garden office which allows you to work in the morning and then transform into a golf simulator garden room in the afternoon.
Regardless of how you choose to use the space, we'll talk you through the process to make sure you can make the most of your garden office. But as a rule, you should always think about insulating it properly and adding plumbing for full versatility.
Looking for something more substantial?
Insulated garden rooms are great, but have you considered building something bigger? Our partner firm Castle Construction specialises in large-scale residential projects that transform homes into beautiful, practical spaces.
If you're looking for more than just a garden room or garden office, why not look at some of their completed projects?
Will insulation make my garden office too hot in the summer?
No, and actually the opposite is true. Much in the same way a cooler bag keeps your frozen shopping cool, an insulated garden office will maintain its temperature better and stay cooler in the summer.
This has added benefits too. If you install air conditioning in an insulated garden office, it will operate more efficiently and keep the room cooler for longer. The room will also absorb less heat from its ambient surroundings, so it will stay cooler when the mercury rises.
There are other options you can add in too to improve temperature regulation further. By adding a green sedum or living roof to your garden office, the plants will redirect sunlight rather than absorb the heat energy. If you water the sedum roof, the evaporating water will also contribute to cooling the garden office in the summer.
Lastly, consider having a lighter-coloured cladding applied. Lighter colours will reflect sunlight and the heat, and can make for a sleeker, more modern look. On the other hand, darker colours can look more traditional, but at the cost of retaining more heat.
To insulate or not to insulate?
Ultimately, the choice is yours. Our standard finish comes with wall-insulation built in, and we would always encourage you to think about how you want to use your space.
The inside of an insulated garden office can always become something else, depending on your needs, but it will always be at the whim of our weather.
We'll help you consider the smallest details like the sunlight in your garden, or how to minimise road noise so you can focus on your work and enjoy your garden office.
The devil is in the details
We pride ourselves on helping you to create your dream insulated garden office.
If you're normally away in the summer, we'll design a cosy winter executive suite so you can get crunch the numbers in comfort.
Or if you're off skiing the slopes in winter, we can add in a cheeky hot tub decking area so you can cool off in the summer after a long day's work.
What are you waiting for?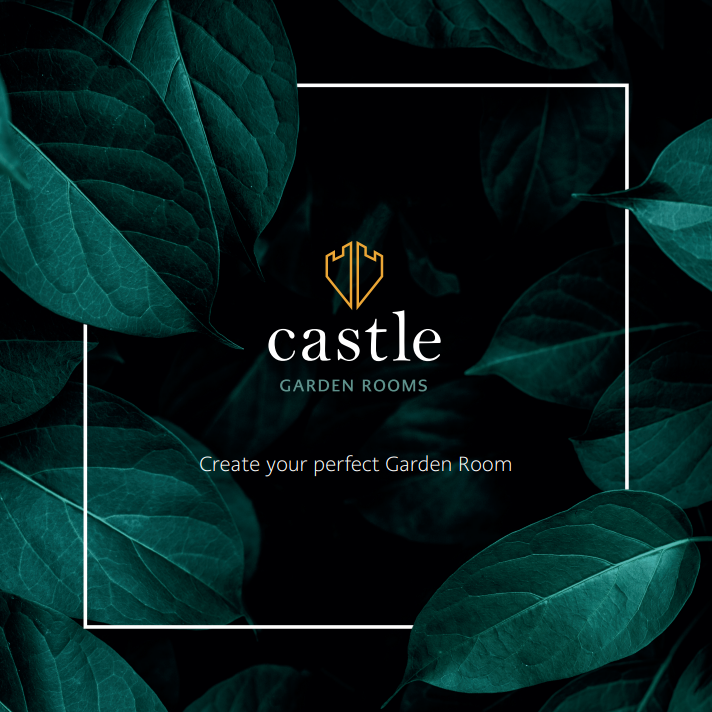 For you to read at your leisure
Filled to the brim with fantastic ideas and suave finishes for your garden room. Why not download your own copy today and browse our wide range of finishes to see how you could really personalise your garden room?